Administrative Coordinator, Chevanne Simpson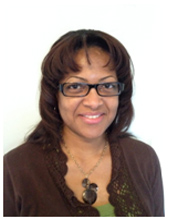 Chevanne Simpson assists Communication Disabilities Access Canada with its projects as required  that relates to communication access for people with speech and language disabilities.
Contact: cdac.coordinator@gmail.com
Other Team Members
CDAC engages people with communication disabilities to work on all its projects.
In addition, CDAC contracts other professionals with the expertise required by specific projects. Professional team members include lawyers, speech-language pathologists, consultants in augmentative and alternative communication, accessibility consultants, social work, assistive technology, attendant services, and adult education.